May 21, 2021
Seven Memorial Day Events in Baldwin County
Memorial Day is the perfect time for a beach getaway and there's no better place to go than Baldwin County. The white sand beaches, firework shows, and delicious food guarantee a good time will be had. If you just purchased a new Harris Doyle home in Foley or Gulf Shores, you'll be enjoying these perks all year round. The Gove at Craft Farms, The Townes at Wyld Palms, Sea Pines, and The Haven are all new home communities being built a stones throw away from everything Baldwin County has to offer. Whether you're on vacation or staying for the long haul, here are seven Memorial Day events to check out… 
1. Fireworks at OWA 
The most anticipated Memorial Day event takes place at OWA in Foley, Alabama. Wake up Saturday morning and hit The Park at OWA! Air Racer, Crazy Mouse, and Alabama Wham'a will keep you entertained until Collin Raye takes the stage from 7-8:50 p.m. on OWA's Island. He will be followed by the biggest and baddest, free firework show at 8:50 p.m.! Don't want the party to end?  Don't miss all the amazing bands taking the stage all day Saturday. Finish your weekend with three different Patriotic Fountain Shows on Monday!
2. LuLuPalooza 
If you've ever been to Gulf Shores, you've surely heard of Lucy Buffett's Lulu's! If you're hungry, try the Seafood Gumbo, Snapper, or Krispy Kreme Bread Pudding! While you're waiting for a table, hit up Lulu's Beach Arcade where you can find redemption games and classic favorites like FlappyBird and NAMCO. If you're up for a challenge, try out the ropes courses – The Mountain of Youth and Muchkin Mountain. On May 29th from 12 p.m. until 7:30 p.m., experience LuluPalooza! This Memorial Day event is full of fun, food, and live music! Stop by and check out Highway, Redfield, and Flow Tribe!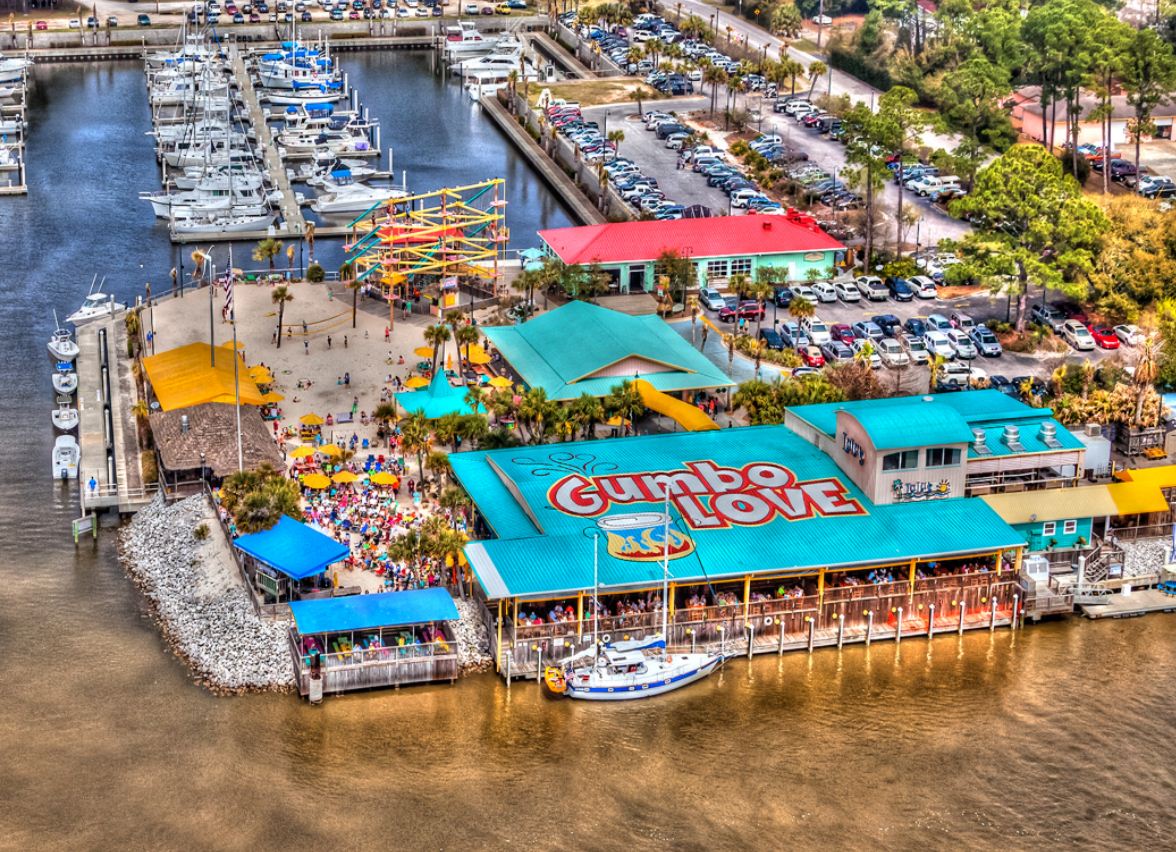 3. The Wharf at Orange Beach
The Wharf at Orange Beach is the number one spot for entertainment, shopping, and fine dining. This Memorial Day weekend is starting off with a bang with Muscadine Bloodline in concert at The Port at The Wharf on Thursday, May 27th! Catch Riley Green and Corey Smith at The Wharf Amphitheater the next night! Day or night, the ferris wheel is ready to ride. Stop by and take a spin while you're out shopping on the strip. Don't miss out on some of the best dining spots like Mile Marker 158 Dockside, The Southern Grind Coffee House, and YoHo Rum & Taco Boat Bar! End the holiday weekend with Sparks After Dark on May 31st! Get there early for the SPECTRA Laser Light Experience and DJ Silky followed by loads of fireworks!
4. Smores on the Shore
The City of Gulf Shores sure knows how to throw a party! Smores on the Shore is where campfires, s'mores, and live music can all be found beside the ocean. Head to the Gulf Shores Public Beach around 6 p.m. on May 27th to have some fun on the sand. This free event is for families of all ages. Don't forget to bring blankets and chairs to relax and enjoy your snack. Who knew graham crackers, marshmallows, and chocolate could be so exciting! 
5. Hundred Daze Fest – Big Beach Brewing
If you're celebrating Memorial Day weekend without any kids, Big Beach Brewing's Hundred Daze Fest is for you! From May 28th until the 31st, celebrate the start of summer with live music, beer, and food. The Hundred Daze is BBB's flagship IPA and it's time to celebrate it. With 12 taps and wine, there's plenty of options to choose from. Green + The Grain food truck will be in attendance to satisfy your hunger. The menu is full of mouth-watering salads and wraps that will pair perfectly with your IPA!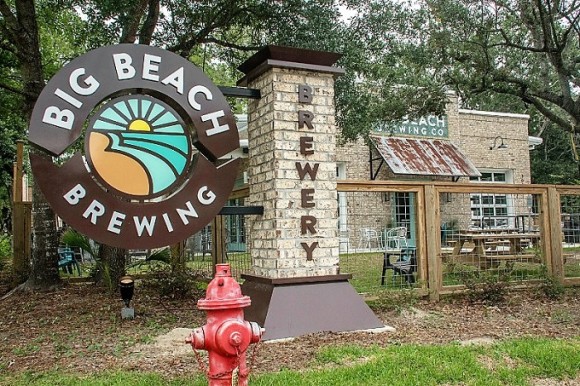 6. Paradise Island 5K
The 4th Annual Paradise Island 5K is the best way to spend your holiday weekend if you're wanting to give back to the community. The SportsPlex in Orange Beach is the place to be on May 30th if you enjoy running or walking. The course is a paved nature trail with zero traffic, so you're bound to have a relaxing time. There will be age group medal awards, Hawaiian leis, and shirts given to all participants! After the race, hang out at the Awards Party where they'll have free beer, refreshments, and a DJ! Sounds like a party!!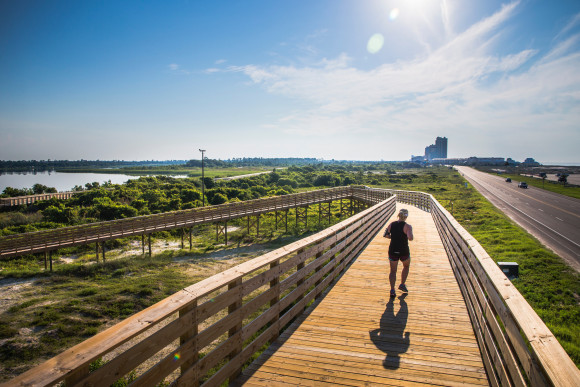 Tanger Outlets is the number one stop for all your shopping needs in Foley, AL. The Memorial Day Block Party is on May 28th from 12 p.m. – 4 p.m. in the Family Fun Park! Enjoy giant games suited for the whole family, entertainment by Power Productions, and massive bubbles! Stop by and enter to win a Columbia Gift Card while you're hanging out. There's also a Memorial Day Weekend Sale, so you'll find the best deals on all your favorite brands for four whole days. 
Memorial Day Weekend is nothing short of a party when you're in Baldwin County. The food, beach, and people make it the perfect get away. If you think Foley or Gulf Shores is the place for you, keep Harris Doyle Homes in mind for a new home. Whether it be a vacation house to slip down South to or a long-lasting place to call home…we've got you covered. Click here to see what all Harris Doyle and Dilworth Homes has to offer in Baldwin County.