August 14, 2023
New Homes Now Available at Hillsong at Mt Laurel in Birmingham
Welcome to Hillsong at Mt Laurel, a captivating new home community in Birmingham thoughtfully crafted by Harris Doyle Homes. Nestled in the heart of Mt Laurel, this community is set to showcase 170 new homes across various phases. Its prime location places it seamlessly between Mt Laurel Elementary School and the vibrant Mt Laurel Commercial District.
Location takes center stage in this community, offering you the convenience of strolling or using a golf cart to reach an array of activities - from dining options to the nearby Piggly Wiggly, as well as easy access to the elementary school and more.
What further enriches the Hillsong experience is its position within the highly sought-after Oak Mountain School District. With your children's education secured, you can fully relish the serenity of your new home haven. Moreover, the community promises its own set of amenities, including a picturesque pool, an inviting clubhouse, charming pocket parks, and welcoming sidewalks.
Hillsong at Mt Laurel welcomes you to a life of comfort, convenience, and community. Embrace the chance to become a part of this remarkable journey, where each phase of the community unfolds new possibilities. Your dream home in this coveted location awaits!
Single Family Homes in Hillsong at Mt Laurel
Harris Doyle is NOW SELLING the first phase of single-family homes in Hillsong at Mt Laurel. There will be ten different floor plans to choose from including:
Two of the plans even feature basements, giving homebuyers ample options. These new homes will vary from 3 to 4 bedrooms and 1,838 to 2,952 sq. ft. Base prices for the plans fall between $475,000 to $626,000, a wide range looking to appeal to many different homeowners regardless what life stage they are in.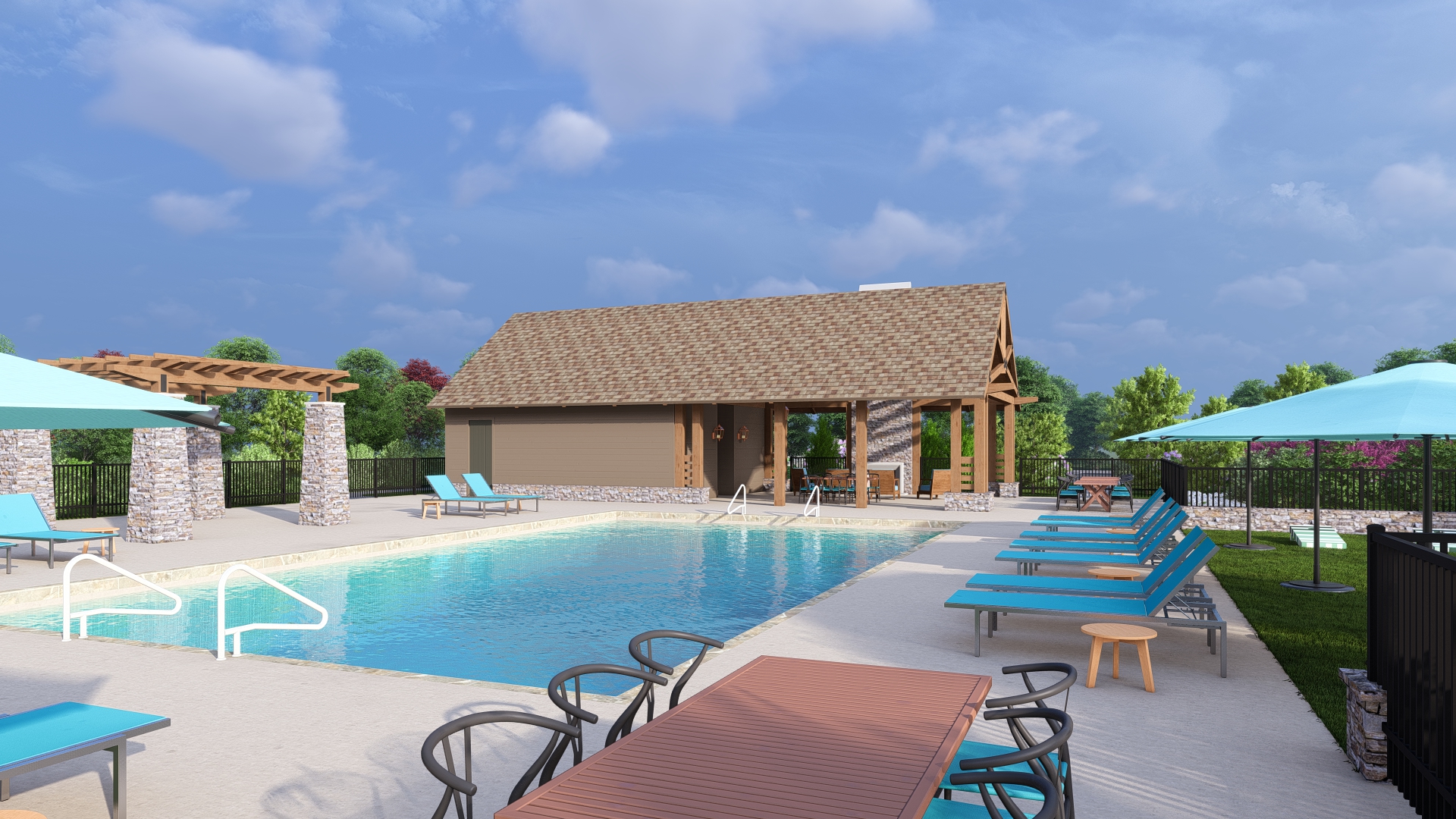 Exclusive Amenities for Hillsong at Mt Laurel
Throughout the community, you'll find different amenities sure to please the whole family. Residents will enjoy a suite of amenities exclusive to Hillsong at Mt Laurel! These include a state-of-the-art pool and pavilion, pocket parks, and sidewalks perfect for walking your dog or getting some exercise yourself! It is important to note residents do not have access to any Mt Laurel amenities. Only amenities that are located at Hillsong at Mt Laurel.
Meet the Hillsong at Mt Laurel New Home Consultants
At Hillsong at Mt Laurel, your journey will be carefully guided by Sarah Eddy and Tiffany Bittner right from the beginning. From your initial appointment, wandering the lots, deciding on your floorplan, to selecting your favorite elevation, Sarah and Tiffany will be present, assisting however they can. Their offices are conveniently located in Mt Laurel, only a five-minute golf cart ride away, granting full access to the community in minutes for any potential homeowner interested in Hillsong at Mt Laurel. Say hello to Sarah and Tiffany here, they are eager to meet you!
Hillsong at Mt Laurel School Systems
Hillsong at Mt Laurel is zoned for Mt Laurel Elementary School, Oak Mountain Middle School, and Oak Mountain High School which are all top ranking. The elementary school won a Blue Ribbon in 2021, while a teacher at the middle school won the Teacher of the Year Award in Alabama for the 2022-2023 school year. The elementary school is located next to Hillsong at Mt Laurel, making the commute easy for both students and parents. The Oak Mountain school system is measured as one of the Top 10 school systems in Alabama.
Purchasing a New Construction Home in Hillsong at Mt Laurel
If you're sold on purchasing a new home in Hillsong at Mt Laurel, we have your next steps covered. Choosing what lot and floorplan you want to buy can be a hard choice, but Harris Doyle is here to assist.
You'll start by working closely with Laura Venegoni, our Online Sales Consultant. Laura acts as a main point of contact for new construction home purchasers by swiftly responding to questions and offering a multitude of knowledge varying from community information to floor plans, and scheduling onsite tours. 
Once you narrow down the floorplans and lots that you're interested in viewing, Laura will introduce you to the agents in Hillsong at Mt Laurel to begin the process of onsite community visits and confirm your floorplan and lot.
The final step in the process will be signing the contract and scheduling your in-person design appointment with a Harris Doyle Interior Designer at our 2,000 square feet design studio to pick your finishes! You'll be getting a picture taken at the closing table before you know it!